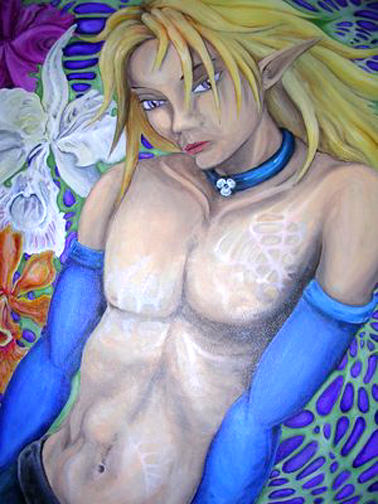 "The Prince of Flowers"
20x28 acrylic, ink, oil, elephants, hope, dreams... on canvas, 2007
Original is SOLD.
I painted this to be one of my Dream Guardians, and I rather need him.
The only reason he's for sale at all is someone MIGHT need him more than I do.
Original frame is constructed from recycled pine, climbing rose vine, bamboo, driftwood, rhododendron, blackberry briar, pine bough, epoxy resin, and found objects.
Prints available. If considering purchase of original painting, please go here.
Ann Koi Gallery