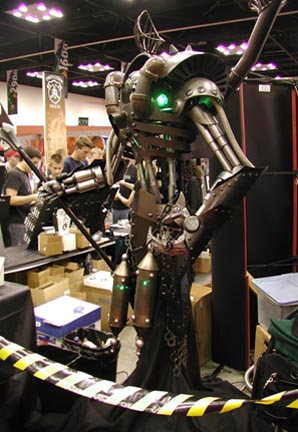 This is a life size scale model of the Iron Lich, Asphyxious (tm),
from the WARMACHINE(tm) wargame by Privateer Press.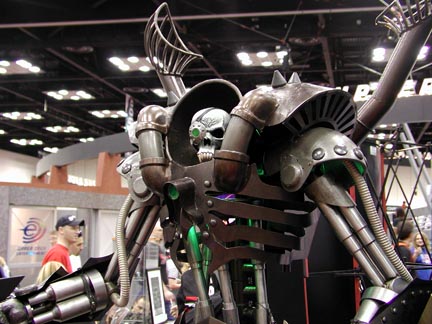 The life size abomination (originally designed for the game by Matt Wilson)
was made for Privateer's GenCon booth by Fetuz,
with art direction from Jason Soles and assistance from Soles and Gabriela Sugier.
Asphyxious is 7' at his head, 9' including his steam pipesHis mixed media construction includes a steel armature, altered resin skull, pvc, putty, and cloth dressing.
Monacle flashes,chest and belt sensors glow with green light, and he's rigged to belch steam from his vents.
These photos were taken by David "Serpent Six" Ray, at GenCon Indy.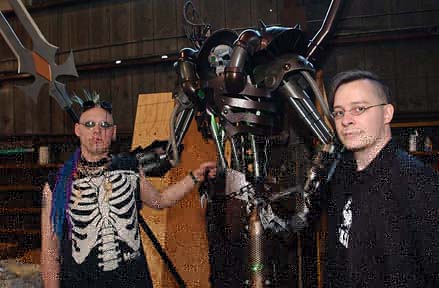 Fetuz and Jason with the Lich, photo by Craig Gibson.
The Iron Kingdoms, WARMACHINE, Asphyxious the Iron Lich, and all related characters, places, and things are TM & © , Privateer Press, 2003.